What We Do
At BEST we believe that everyone and anyone who wants to work has the right to do so.

About Us
BACI's Employment Services & Training is a service that focuses on empowering adults with developmental disabilities to attain their employment goals  The employment specialists at BEST work closely with each candidate to discover their potential and connect them with employers.
BEST emphasizes on meeting employers' business needs through positive and innovative employment solutions.
"Inclusive growth is simply smart economics." -Treasury Under Secretary Lael Brainard, United States
Our Team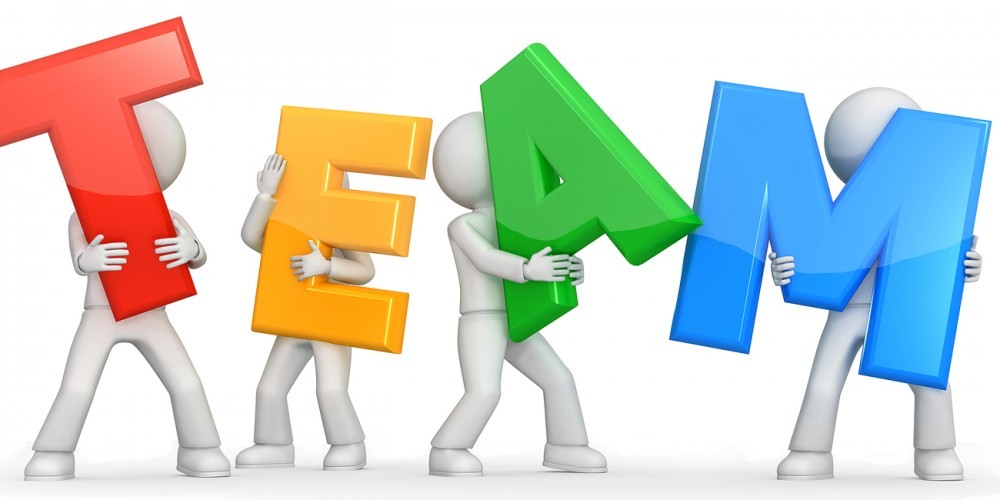 Meet Our Team!
Click on the tabs to learn more about each of our team members!
Seema Tripathi
Manager Economic Inclusion
B.Sc. (Foods & Nutrition), M.A (Social Sciences)
While attending TATA Institute of Social Sciences, Seema was able to recognize that her interests primarily lied within community development. After graduating with a Masters Degree in Social Sciences, specializing in Urban and Rural Community Development, she moved to Canada.
After settling down in Vancouver, one of the first responsibilities she took on was as an Assistant Supervisor at Lifeskills where she was able to collaborate with various professionals in the community. By working there, she became passionate about finding and providing stronger employment opportunities to clients with developmental disabilities. Through the years she worked with non-profit organizations like Posabilities where she helped create a department for employment services.
It is evident that her passion has led her to getting so far in this field and becoming a Manager of Economic Inclusion at BACI. She wants to help and support in making significant changes in the community when it comes to economic inclusion of people with developmental disabilities.
When not at work, she enjoys cooking and trying out new dishes for her family, she also enjoys reading with a piping hot cup of coffee.
Favourite Quote:
"You may not control all the events that happen to you, but you can decide not to be reduced by them."
Maya Angelou
Anirudh Rayas
BA in Anthropology & Archaeology
Before BEST, he worked in the financial sector, in banks and credit unions for over 8years. He is passionate about being involved in the community and helping persons with disabilities and seniors. Educating businesses on Diversity and Inclusion, in relation to people with disabilities, is a personal priority. He is an active member of the Burnaby, Surrey Boards of Trade and New Westminster Chamber of Commerce.
"My passion to give persons with development disabilities the same equal opportunities has been a deeply rooted part of my work ethic but also my personal philosophy in life. I feel very strongly that my business acumen, and understanding of how to be successful within a business context, allows me to be a business liaison. I am an asset in helping to work with businesses looking to diversify their workforce and the job seekers who are striving to enter the current job market. I am certain; my understanding of a sound business plan makes me an asset in creating these opportunities for successful partnerships in business. I will create business opportunities for job seekers as well as employers."
Outside of work Anirudh is a dedicated family man who enjoys sports, music and an avid reader.
Favourite quote:
"How often have I said that when you have excluded the impossible whatever remains, however improbable, must be the truth."
~ Sir Arthur Conan Doyle (Sherlock Holmes – Sign of Four)
Catherine Pan
After Catherine acquired her master's degree in Business Administration from The University of Texas at Austin, she moved to Vancouver and began her career in non-profit in 2009. Since then, Catherine has enjoyed helping her clients secure employment and served several of roles in the past years, including Employment Consultant, Job Developer, Facilitator and Program Administrator.
Throughout her career, Catherine has had many opportunities to work with a diversity of clienteles including youth, adults aged 55+, immigrants, aboriginals and people with disabilities. With her passion and dedication, Catherine has supported more than 200 clients to successfully achieve career goals and make positive changes in life.
For her free time, Catherine loves to spend time with her family and friends in exploring and experiencing things she has never done (which mostly implies making trips and discovering new restaurants).
Her favourite quote:
"It does not matter how slowly you go as long as you do not stop."
~ Confucius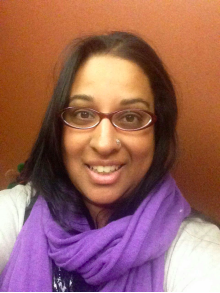 Sonya-Janet Byrne
Before starting at BACI, Sonya has a background of almost 20 years of working in Community Inclusion. Before this career Sonya attended UNBC where she studied International Business and Foreign Relations before studying Healthcare at Douglas College. In the years that have followed she has also received specialized training in Autism spectrum disorders, seizure disorders and augmented communication systems. Her drive to achieve in her career has been motivated by the ideals of inclusion creating a place for all of us; socially and economically.
"It is my goal to facilitate partnerships between employers and job seekers. I am excited to market the partnerships that will create opportunities for both job seekers and their business partners. I support my job seekers to move through their discovery process to better highlight their skills and strengths to employers. Once working, it will be my priority to support both the employer and job seeker through task analysis, job coaching and finally fading out of their partnership."
When not at work Sonya can be found spending time with her niece, nephew and family members exploring art, music and photography.
Favorite Quote / Personal Philosophy:
Learn from Yesterday. Live for Today. Hope for Tomorrow.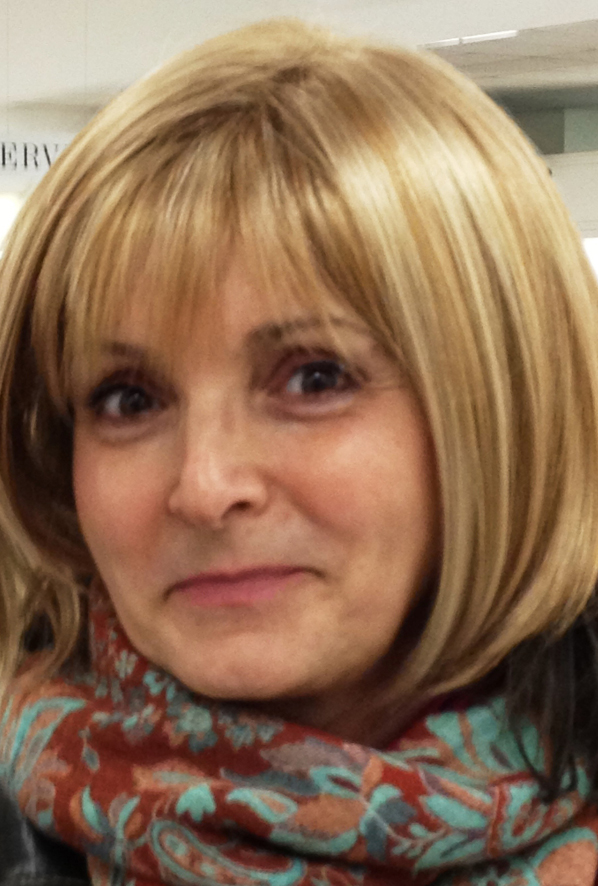 Daniela-Helene Colan
An immigrant herself, Daniela is specialized in working with Professional Immigrants. Over the 21 years of experience in British Columbia's Career Services, she inspired and successfully navigated them on a new labour market and helped them to add to their employment efforts the understanding of such elements as cultural adaptation, settlement, enhancing effectiveness, and increasing motivation and confidence.
Soon after arriving in BC, Daniela chose to train as a Career Development and Provincial Instructor professional and attended continuous education programs offered at well regarded public colleges located in lower mainland. She is a result-driven and empathetic Career Development Professional currently working as an Employment Specialist for people with developmental disabilities.
Daniela has a solid track record of delivering a dedicated-service in assisting job seekers with obtaining meaningful employment. Her knowledge of various cultures, combined with linguistic abilities and a caring nature, contribute to the profile of a dedicated, client-centered, and service-oriented practitioner with a strong commitment to professional development.
Designation: Certified Career Development Practitioner since 2010
Member of BC Career Development Association
Member of Career Professionals Canada
Languages: English, French, Romanian- basic knowledge of Spanish, Italian, Russian, and Arabic
Favorite Quote / Personal Philosophy:
"Treat people as if they were what they ought to be and you help them become what they are capable of being" ~ Goethe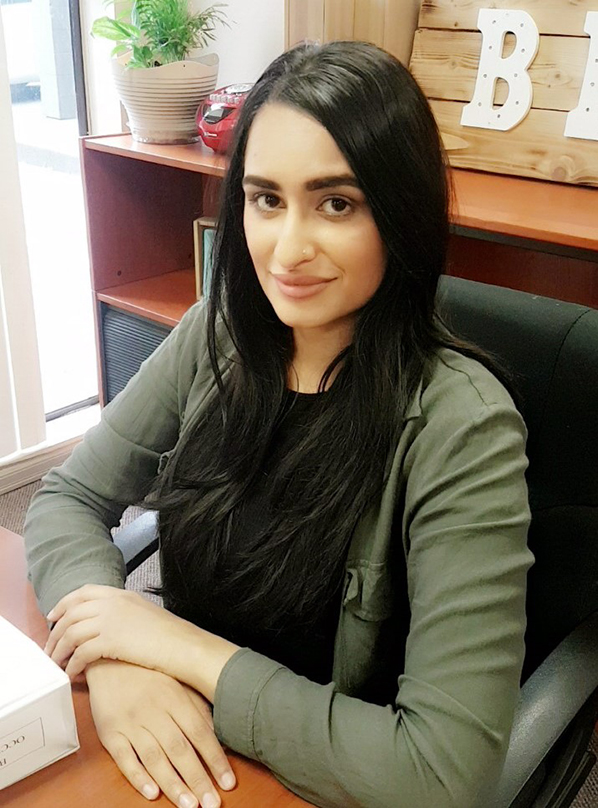 Navjit Chima
Navjit attended Simon Fraser University where she obtained her Bachelors in Criminology. Soon after graduating she began working in family development and supervised access. Through this she gained significant knowledge on the Ministry of child and family services supporting families and supervising access visitations. Navjit also has experience working as a Mental Health Counselor working with youth suffering from concurrent disorders and those diagnosed with mental illness. In addition, Navjit has considerable experience working with newly immigrated clients and providing translations and intakes. Navjit has taken her past experiences in Mental Health and Case Management and is now working at Best Employment as an Employment Specialist working with clients in finding employment while assisting employers with their training practices.
During her free time, Navjit likes to go hiking, travel and spend time with friends and family.
Favorite Quote / Personal Philosophy:
"Success is not final, failure is not fatal, it is the courage to continue that counts" ~ Winston Churchill
LEARN MORE ABOUT BACI
BEST is a service developed by the Burnaby Association for Community Inclusion (BACI). To learn more about BACI, please visit www.gobaci.com or call 604-299-7851.